FORTHCOMING EVENTS for 2019-2020
Tuesday, February 4th, 2020
8:00 pm
Vivette Ancona Book Club
FOOTPRINTS ON THE HEART
MEET THE AUTHOR
Jean Naggar
Q&A and discussion
___________________________________________________________________________________________
Geraldine Wallier Brownstein
Thursday, January 16th, 2020
6:00 PM
1070 Park Avenue at 88th Street, Apartment 11C
Literary agent Jean Naggar, author of the memoir, Sipping from the Nile will be reading passages from her new novel
FOOTPRINTS ON THE HEART

---
SHARON HADASSAH LUNCHEON
Open Meeting
Tuesday, January 21 · 12:00 pm
Town & Village Synagogue
334 East 14th Street (between 1st and 2nd Ave.)

The speaker for this month's opening meeting will be Jean Naggar. Mrs. Naggar, who has presented at Sharon Hadassah before, will talk about her new novel "Footprints On the Heart." She was born and grew up in Alexandria, Egypt with her prominent Sephardic Jewish parents. They were forced to flee when Nasser came to power.

Couvert: $20 (includes lunch) for pre-registration, $25 at the door.
RSVP by January 13th to Roberta Silver at (212) 949-9839 or robdave19@yahoo.com. If you RSVP beyond this date you will have to pay for your own lunch as the group lunch will already be ordered.
____________________________________________________________________________________________________
And Lo! In Miami, FLorida!
Carillon Book Club News--Please read

Tuesday, February 18th at 5pm.
Literary agent and writer Jean Naggar, will be joining us in person to discuss her novel, "Footprints on the Heart" (available in paperback from Amazon). Her new novel recounts the life of a village girl from outside Cairo who is adopted by an American couple and the extraordinary events that happened to her.
"An absorbing, sweeping historical saga of love, loss and redemption. Naggar's vividly-drawn characters begin their difficult but ultimately deeply rewarding journeys in Nasser's Egypt in 1956, finding their way to personal and professional success in fashion and finance post-9/11 New York". (Amazon review)
---
________________________________________________________________________________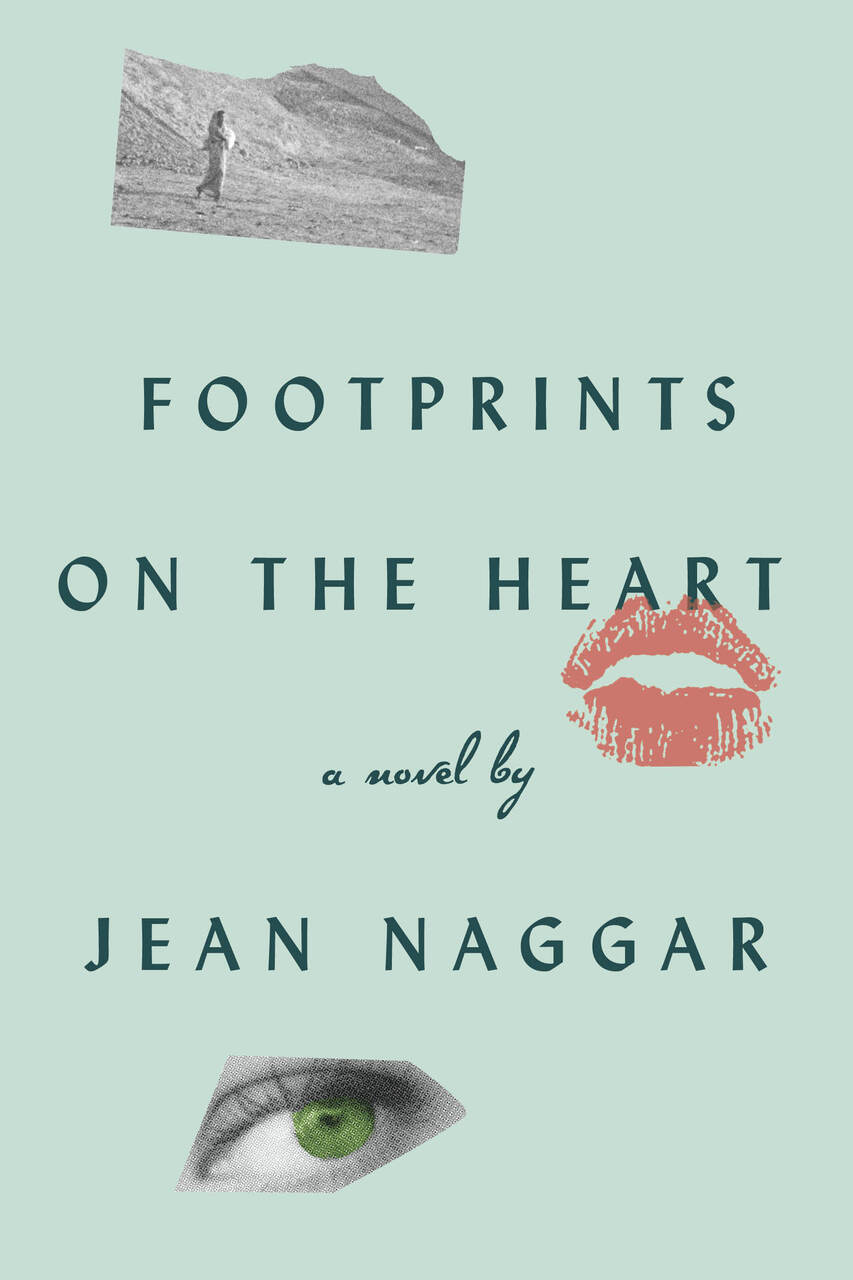 FOOTPRINTS ON THE HEART

DUTCH TREAT LUNCHEON
November 5th, 2019:
Players Club,
16 Gramercy Park S, New York, NY 10003
READINGS FROM THE NOVEL, Q&A, and signing
---
__________________________________________________________________________________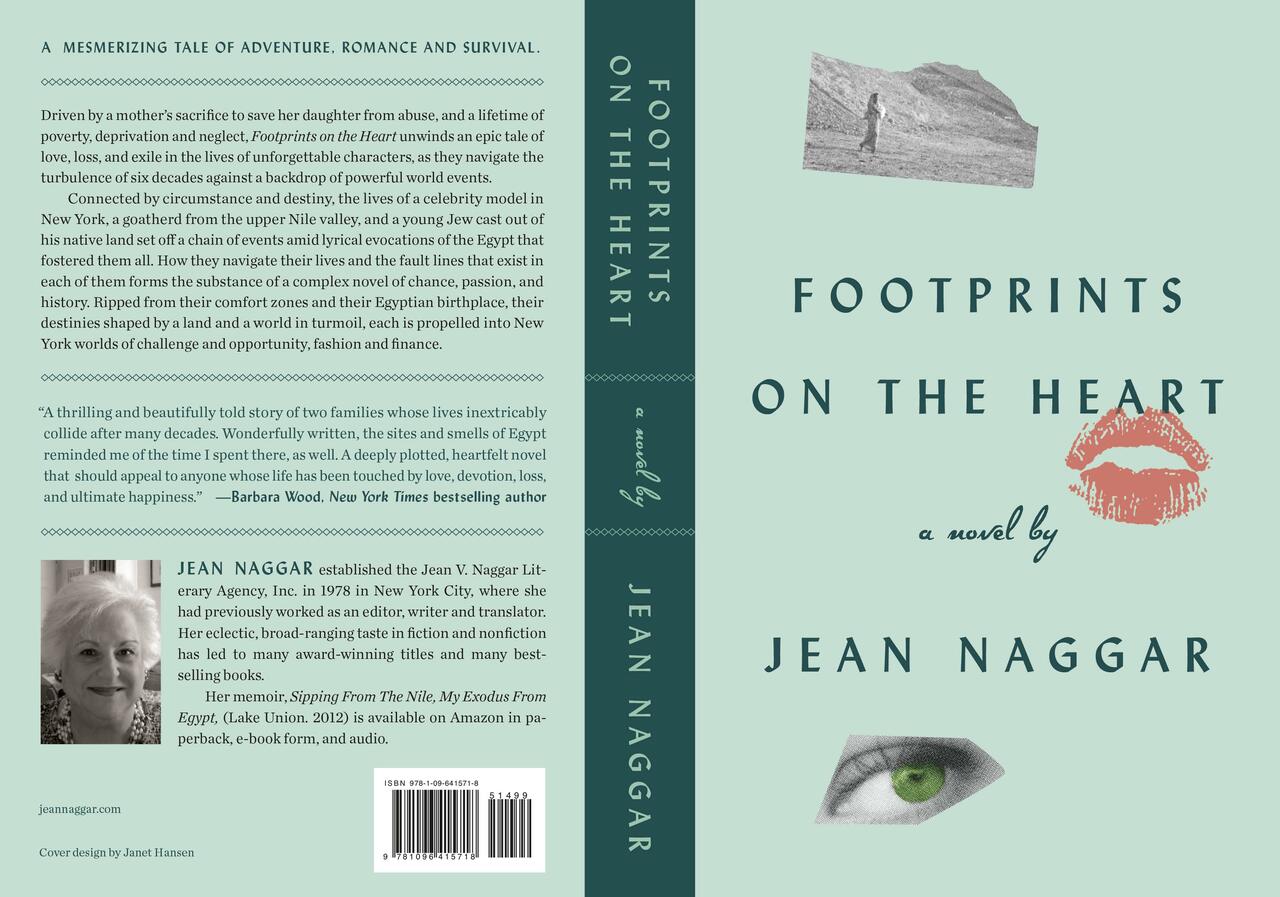 June 11, 2014

8:00 pm
Talk/Book Signing, followed by Q&A
FREE EVENT
For more info contact: dknaggar@yahoo.com
RSVP required by June 6th (seating is limited)
SBH Congregation– Midrash
6500 52nd Ave S,
Seattle, WA 98118

Bring your own copy & the author will be happy to sign it



---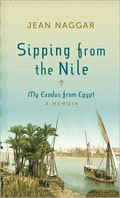 May 13th, 2014
11:00 am - noon
Join discussion with Library Book Club
1605 Avenue J
Flatbush
Queens
Closed attendance
---
December 18, 2013
12:00 noon EST
Participation in History Day at Flatbush Brooklyn Yeshiva
Presentation followed by Q&A

February 1, 2014
12:00 noon EST
Beth Aharon Synagogue,
Corner of Henry Hudson Parkway and 236th Street
Riverdale
Luncheon presentation followed by Q&A, following Sabbath services
Signed books available

Reservations necessary: please email RSVP to jgmosseriatyahoodotcom



---
December 16, 2013
2:00pm EST
Skype discussion with Book Worms
Long Island Book Club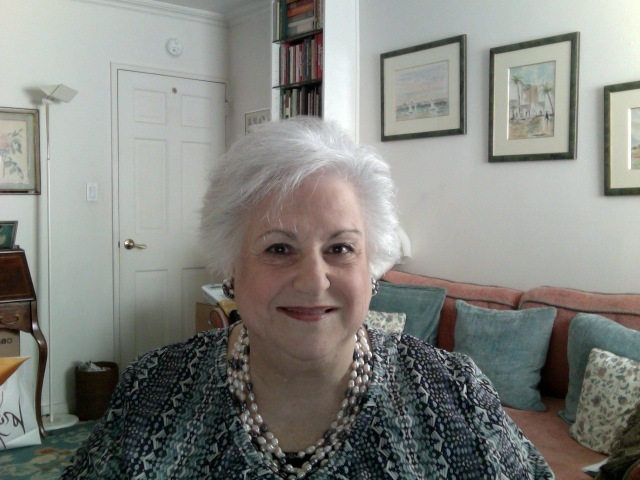 June 13, 2013

9:00pm EST

Skype discussion with book club in Arizona

---
June 10, 2013:

7:00 pm

Personal participation in Riverdale Book Club discussion



---
YOU ARE INVITED!

Saturday, June 1st, 2013

Join me (virtually) at #LIVE FROM BookExpo at the Javits Center in New York from the floor of the Convention Hall to a computer near you.

10:30-10:45 am EST

I'll be answering questions from readers everywhere, so come ready for a live chat!

RSVP for reminder at www.Shindig.comLiveFromBookExpo@ShindigEvents#BEA13

Reserve your spot and plan your questions.


---
Tuesday, February 3rd, 2015



The Dutch Treat Club Luncheon, 3rd floor,
The Women's Republican Club,

3, West 51st Street


Lunch at noon,

Talk and book signing at 1:30


---
Thursday, May 16:

Stanford University, Palo Alto

The Taube Center for Jewish Studies,
Co-sponsored by the Stanford Humanities Center,
is proud to present:
JEAN NAGGAR
Author of Sipping from the Nile, my Exodus from Egypt
in conversation with Marie-Pierre Ulloa

Conversation followed by a book signing

Stanford Humanities Center in Palo Alto, CA
Time: 4:15 - 5:00 pm
Q&A until 5:30 and book signing.

Free and open to the public.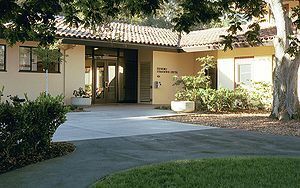 Wednesday April 24th:

Radio Interview. WKCR-FM
3:00 pm EST

Tune in or look for the podcast.

Link to follow.


---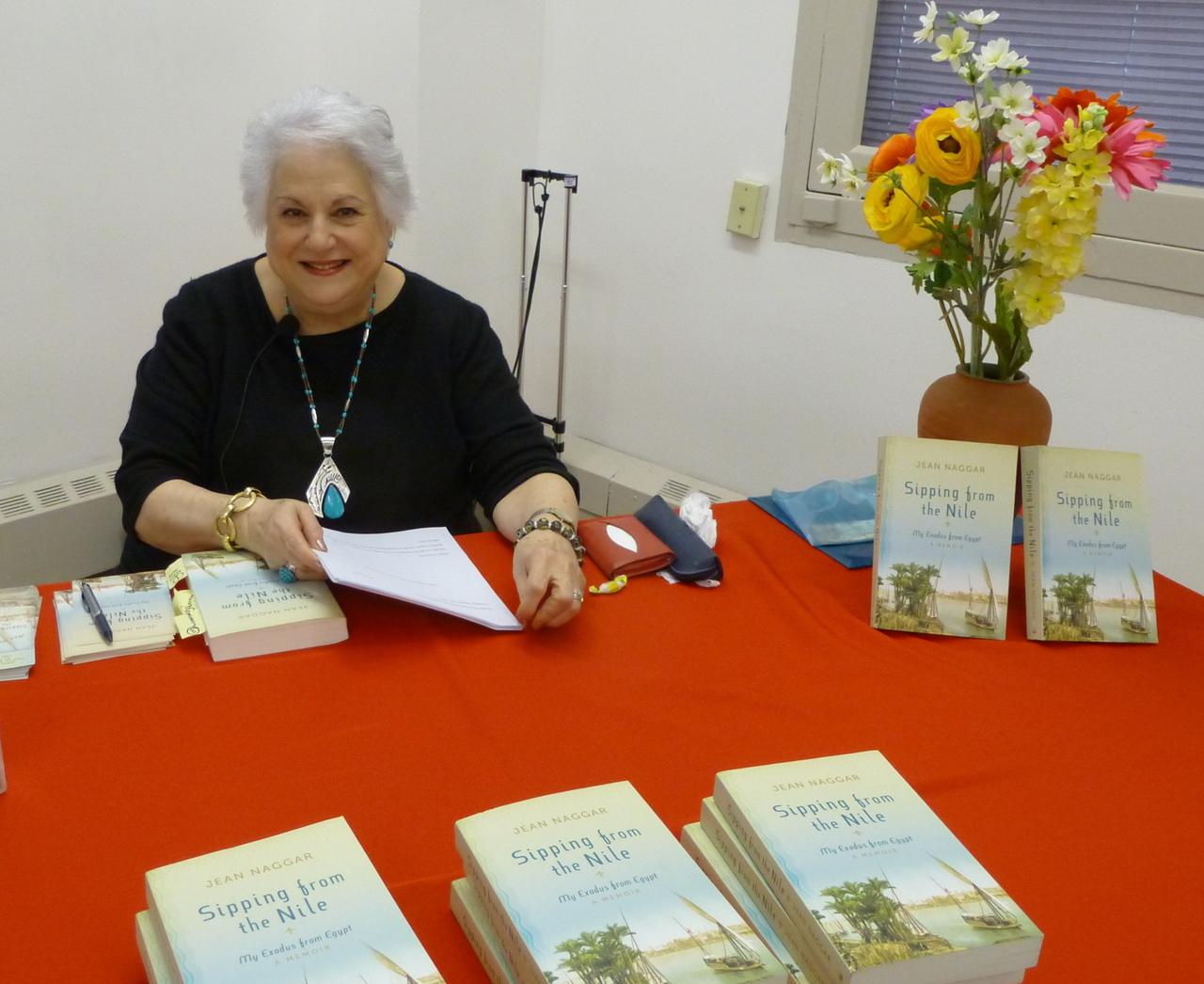 March 19, 2013:

2:30-3:30 - Talk/Reading for Health Outreach Program

NewYork Presbyterian\Weill Cornell
420 East 76th Street
New York, New York 10021

Books will be available for purchase.


---
March 13, 2013

Participation in Ramaz Egyptian Day at the Ramaz Upper School:
1560 East 78th Street between Park & Madison.

1:00-1:45 - Talk/reading about the effects of the Suez crisis


---
February 5, 2013:

Skype with Orange County CA Book Club


---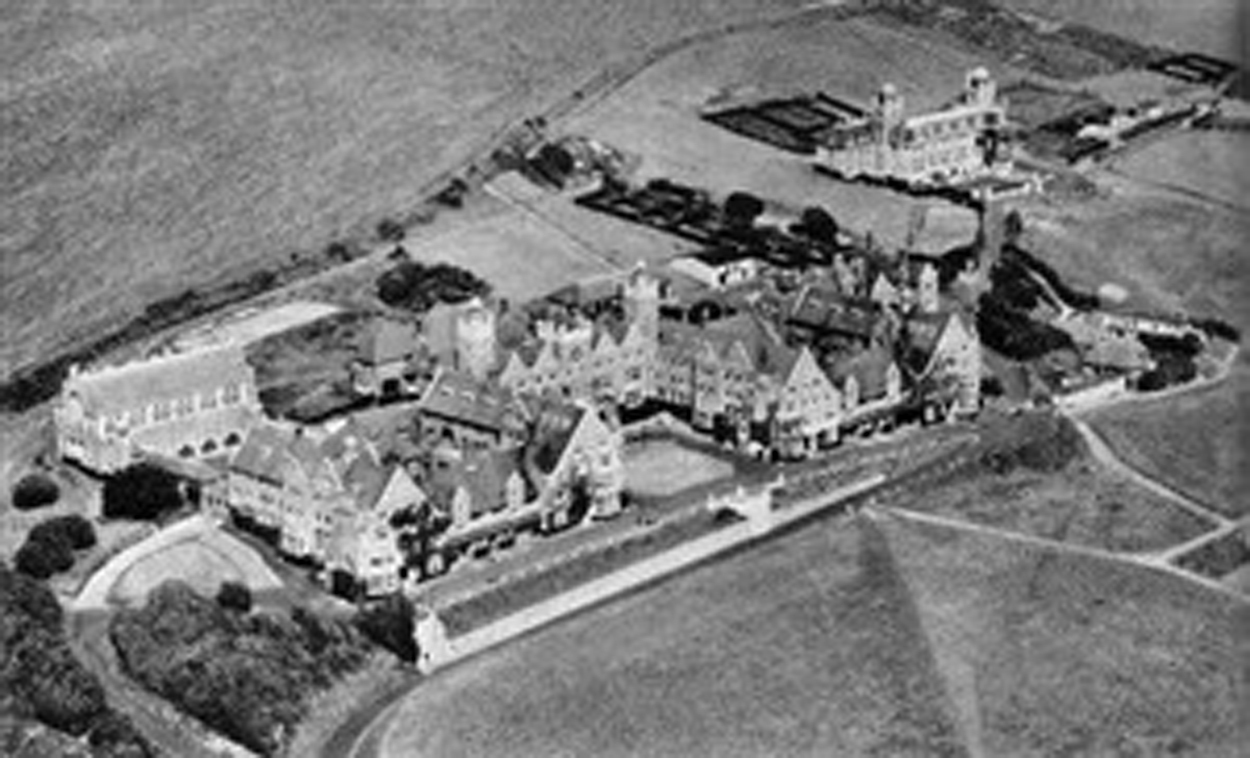 Talk and Reading followed by Q&A

Tuesday, May 8th, 2012

Daughters of the British Empire

3:00 Tea

St. James's Church

Madison Avenue at 70th
---
Sunday March 25th, 2012
Speaking engagement: please feel free to forward the information to friends in the area.

Lox and Learn 10:30-12:00 (I will be the "Learn" part, but come for the Lox too if you can!)

Congregation B'nai Jacob
176 West Side Avenue
Jersey City, New Jersey 07305
(201) 435-5725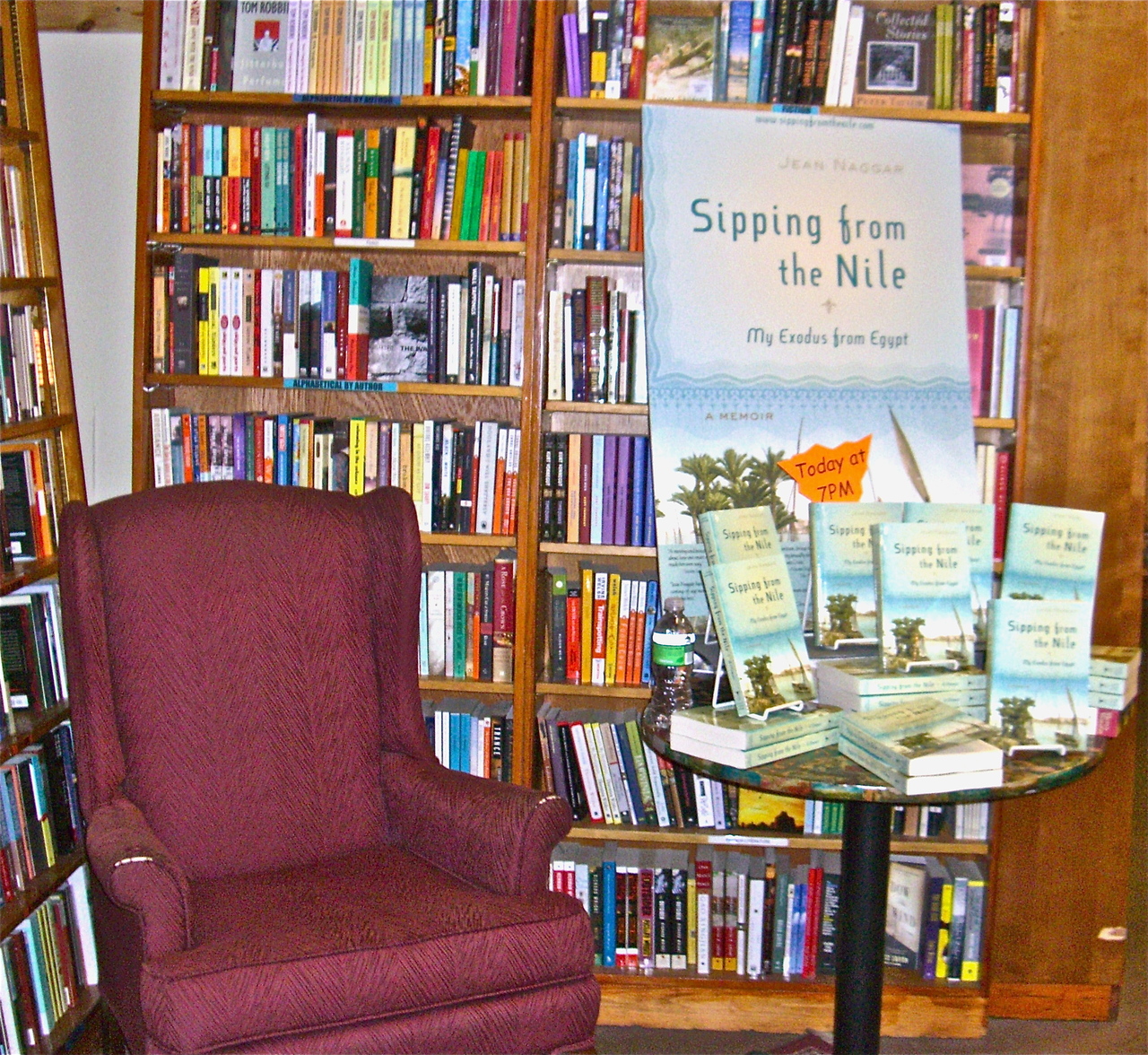 June 2nd 2011
There will be an evening event at the West Side JCC
Reading/ Discussion at the Safra Synagogue
Tuesday, February 9, 2010
8:00 PM
11 East 63rd Street


February 3rd. 2009
Shearith Israel Synagogue
SIPPING FROM THE NILE reading and refreshments

February 24th, 2009
CUNY Graduate Center
Colloquy at the Graduate Center for Womens Studies
Reading from SIPPING FROM THE NILE

April 19th, 2009
Hillcrest JCC
Brunch Keynote Speaker
Writing SIPPING FROM THE NILE

May 20th 2009
Womens Alliance Luncheon: Keynote Speaker
Writing SIPPING FROM THE NILE

October 17th 2009
NILE reading at Inquiring Minds Bookstore in New Paltz

February 2nd, 2010
Luncheon speaker at Brandeis Womens Lunch